The Dinero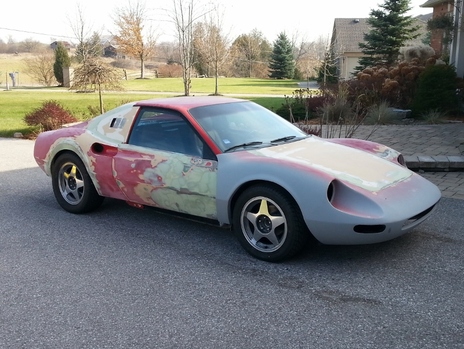 Dinero? Well, the body is a replica of a Ferrari Dino, and it is a Fiero, so..........Dino/Fiero....Dinero!



This will follow the progress of putting a 350 Chevy V8 into a Fiero in place of the stock 2.8L V6. The car is an automatic, but the transmission will also be changed from the stock 3 speed auto (which is pretty weak) to a 4T65E electronically controlled 4 speed,which is hopefully strong enough for the V8. This is a work in progress and not all the details have been sorted out at this point. I'm adding to this site as I make progress, so something that you see early on may change later.

I've split the building of this car into different pages. Click on the picture to go to that area. The headings are the major areas covered in each section, but are just a rough guide.