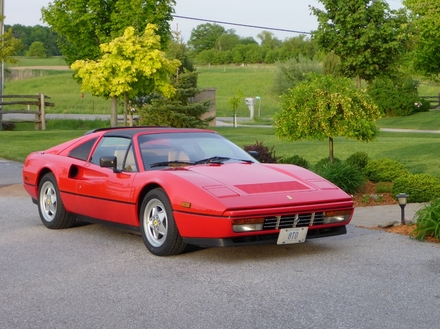 1989 Ferrari 328 GTS. I had this one for about 1 year. Fantastic car. Classic Ferrari in the way it drives. The engine loves to rev and sounds amazing. This car was in excellent condition, inside and out.

---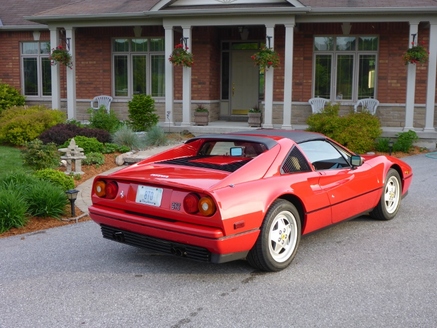 The GTS has a removable roof panel that stores behind the seats.

---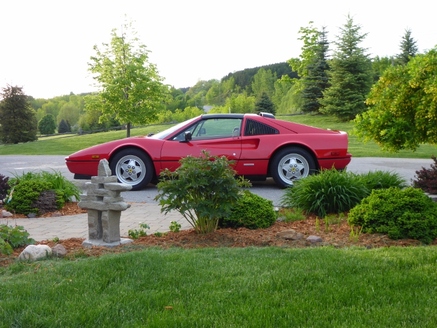 My artsy picture.

---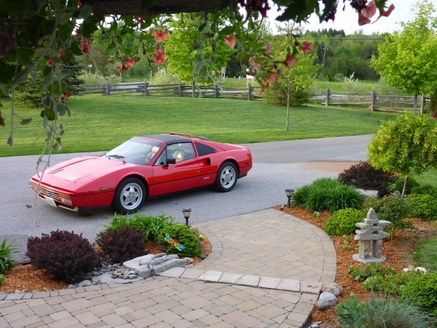 Another one. My wife likes these because they include the garden.

---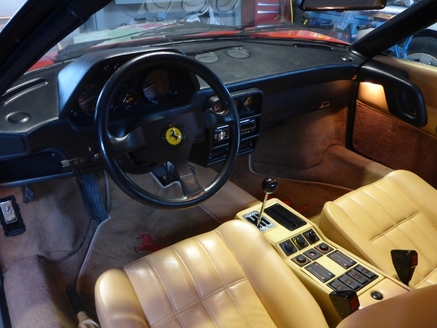 The all came with a 5 speed transmission, with the classic "gated" Ferrari shifter. Makes a cool sound as it clicks into each gear.

---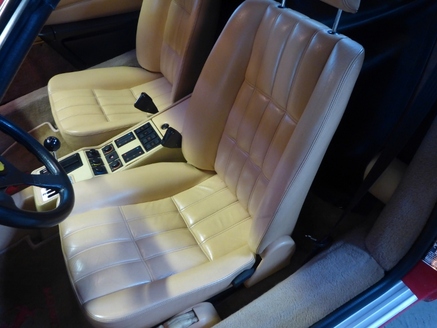 Beautiful condition interior.

---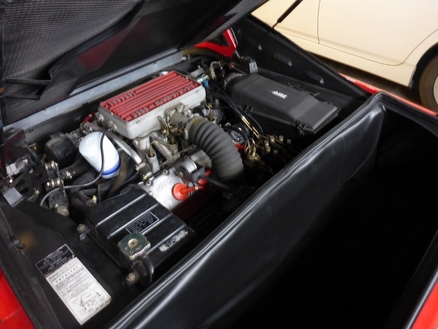 3.2 litre engine, 270 HP with a redline of 7700 RPM (and the sound when you are near that RPM....wow!). For those that don't know, the "328" stands for 3.2L engine, 8 cylinders. This has 4 valves per cylinder, or quattrovalvole as it says on the intake. The engine gets its air from the ride-side inlet on the side of the car. The left air inlet is for the oil cooler.

---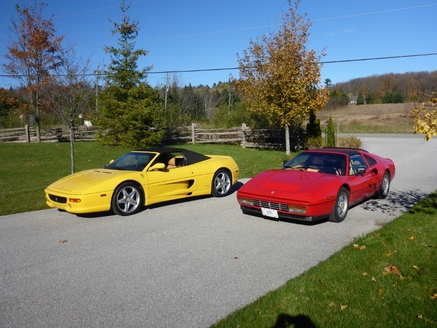 But all good things must come to an end. This is what I replaced the 328 with, a 1996 355.

---