1981 Puma GTI

This is a 1981 Puma GTI. It was made in Brazil and used an air-cooled VW frame and running gear, with a nicely styled fibreglass body. They were sold as production cars in Canada for a number of years, but I don't think many were sold as you basically never see one on the road. I remember seeing them at the Toronto Auto Show in 1981 when they first came out. It should have been a fun little car to drive, but unfortunately it wasn't. I did like the styling of it; a bit Porsche, a bit Alfa Romeo. It had very little head room and didn't run very well when I got it.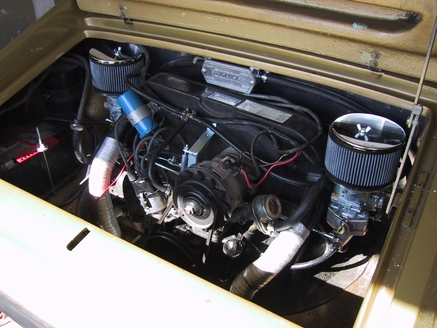 There seemed to be a lot of pressure in the crankcase that was blowing oil out the breather. I put an aftermarket breather system on it but that didn't help things. A compression check showed very low compression in one cylinder. Time to tear it apart to see what is going on.


---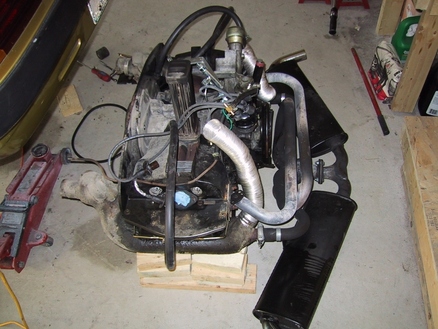 The VW engines are fairly easy to remove. Disconnect the fuel and electrical lines, remove 4 bolts, and the engine and exhaust all come out in one package. It drops out the bottom just like any VW engine.


---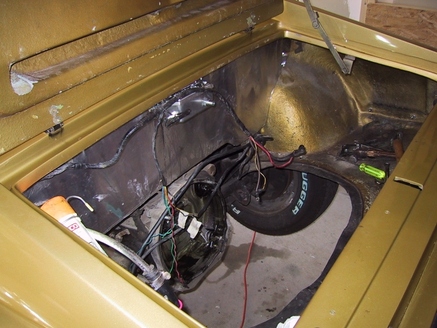 Nothing much left in here.

---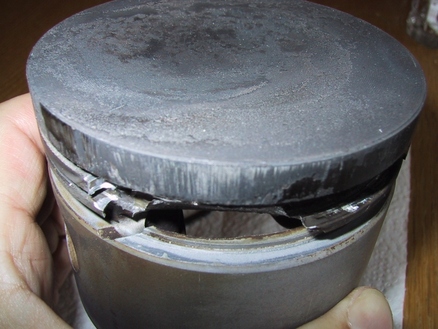 Some dis-assembly and the problem was apparent. Given this, I'm surprised it ran as well as it did. Three pistons were good, one was broken. The combustion pressure was blowing past the broken rings and into the piston, then into the crankcase.


---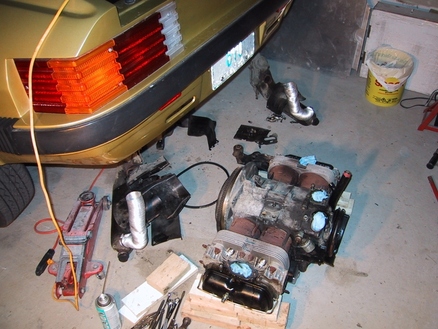 Now if I was smart I would have found a used piston, put it in, put it all back together, driven it just enough to know I didn't like it, then sold it. But of course I'm not generally smart when it comes to cars. Or maybe I am and can't leave something semi-fixed.


---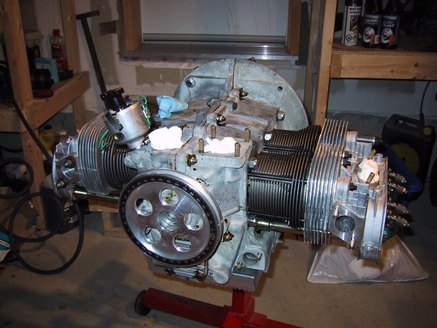 So rather than replace the 1 piston, I replaced all the pistons, the cylinder barrels, the cam, the intake and carburetors, the exhaust, the heads, lifters, distributor…just about everything but the basic block. I also enlarged it from the stock 1600cc to 1835cc. I don't know the exact HP numbers, but stock was around 65 HP and the modified engine should have been about 100+.


---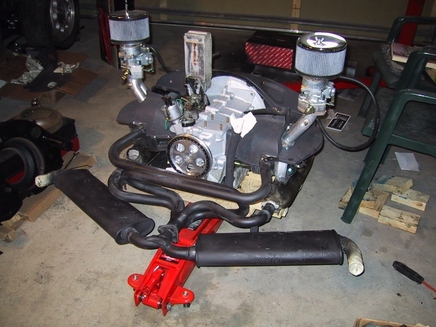 It was a fun project to learn about how these air-cooled engines were put together, but I sold it soon after finishing it.


---